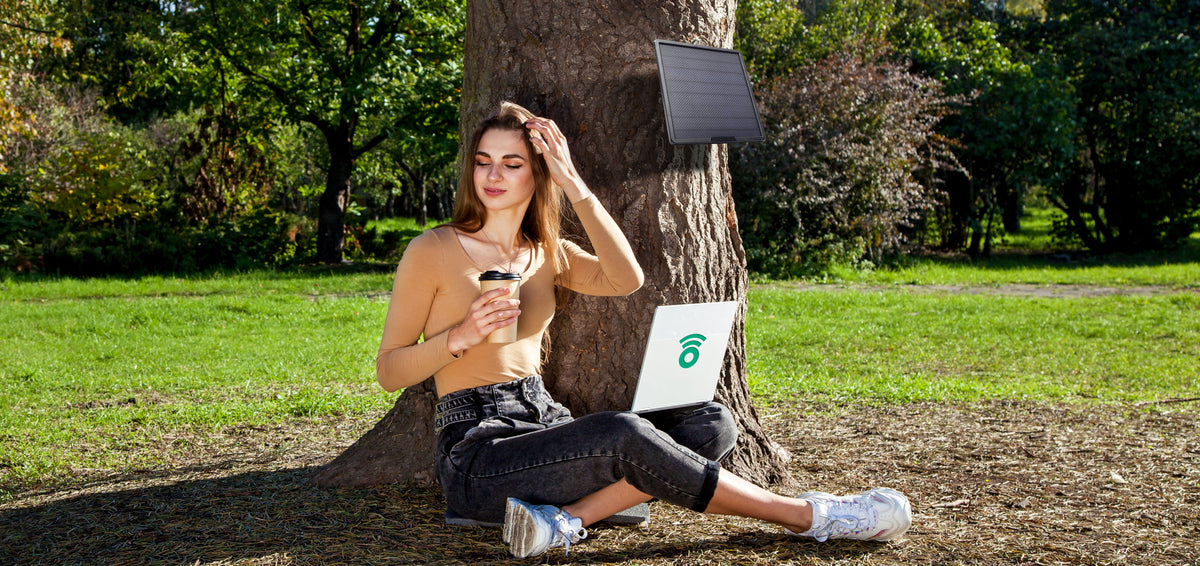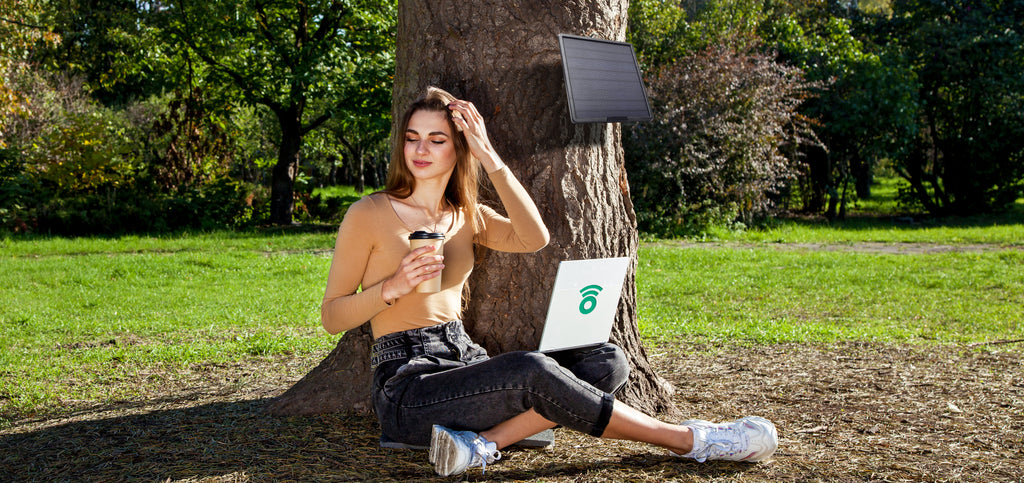 Place a pre-order for


Nomad Savior

The Nomad Savior is a completely off-grid battery system with solar. It is a completely self-contained system with a built-in Nomad Air!

*Ship in April 2023
Completely Off-Grid
Make the great outdoors your office with The Nomad Savior. With this innovative device, you can stay connected to work and keep up productivity no matter where in nature's beauty lies or what weather blows - all without a drop of electricity! Explore, unwind, create™ from any destination imaginable.
Charge your Other Devices Too!
Unleash the power of the Nomad Savior! With its high-capacity battery and 20W USB Type-C fast charge port, you can charge all your essential electronic devices on the go, including smartphones, laptops, and more.
Mounts to Anything
The Nomad Savior is a versatile and portable device that can be fixed in various ways to meet your needs. Whether you're hiking in the wilderness, camping in the mountains, or exploring new territory, The Nomad Savior can be easily secured to keep it within reach.
Completely Waterproof
The Nomad Savior is a rugged and waterproof device that is designed to withstand extreme weather conditions and temperatures up to 140°F. Its photovoltaic panel and battery compartment are protected by waterproof glue and a sealing rubber ring, making it the best in terms of waterproof performance.
No matter where your adventure takes you, The Nomad Savior is the perfect companion. Its rugged construction and impressive durability ensure that it will always be by your side, ready to tackle any challenge that comes your way. So why wait? Get your hands on The Nomad Savior today and experience the ultimate in adventure technology!
Comparison "Extreme"
Model: BL 25A
Input Voltage: 5V/2A
Output Voltage: 12V/2A; 9V/2.6A; 6V/4A
Dimension: 270mm(L)*260mm(W)*52mm(H)
Li Battery Capacity: 25000mAH
Interface Dimensions: 4.0mm*1.7mm
Working Temperature: -20°C~60°C/-4°F~140°F
The time of charging fully:
Charging by 5V/2A adapter, 12 hour
Charging by sunshine, about 15 hour
Color: Black
Panels Material: High-Quality Mono crystalline Silicon
Application: outdoor or indoor power supply
USB:
USB A 20W Quick charge
Type C 20W Quick charge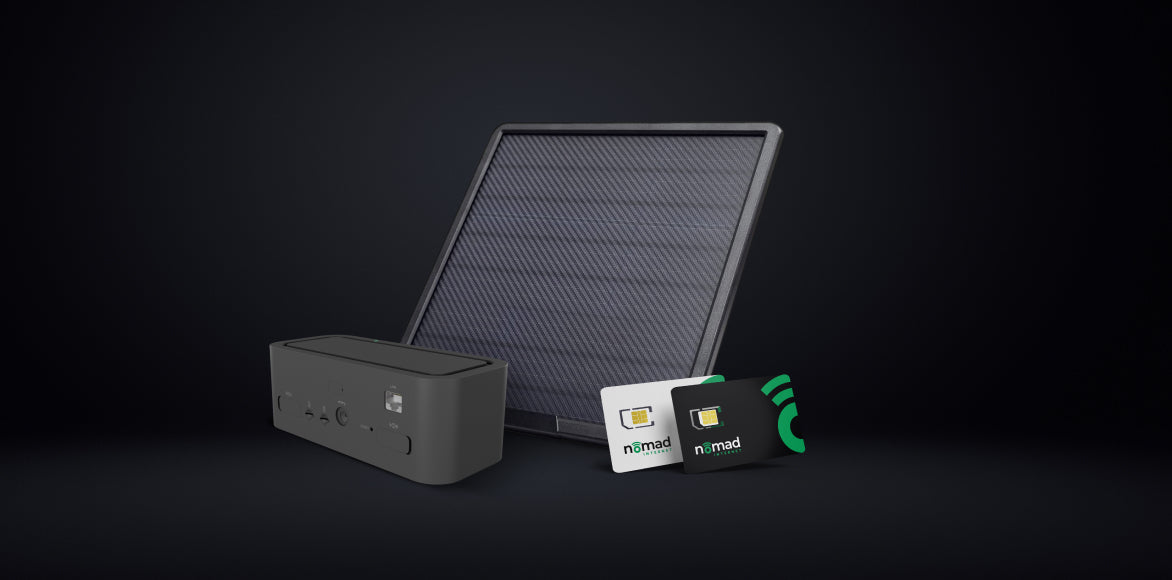 Nomad Savior $499
Features:
Solar-powered convenience for travelers
Plug and play with no installation required
Stay connected in remote areas
5G and 4G LTE connectivity
Waterproof protection for all weather conditions
*Tax and Shipping aren't included in price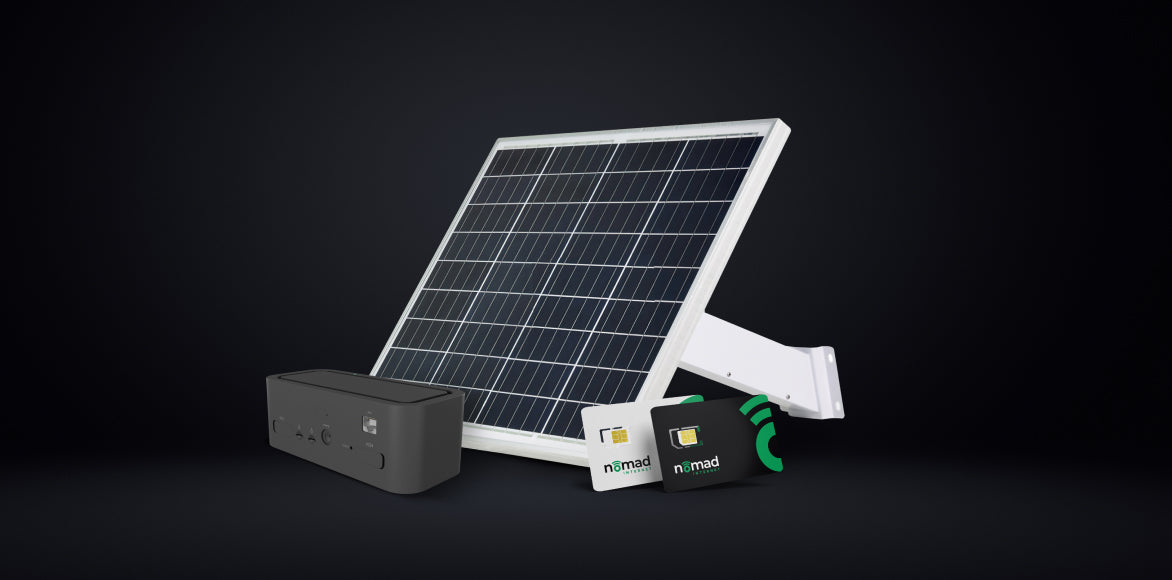 Nomad Savior Extreme $599
Features:
Power up remote locations easily
Easy setup with complete accessories and instructions
Stable internet signal for work and play
5G and 4G LTE coverage
Weather-resistant for long-lasting performance
*Tax and Shipping aren't included in price
Who suits Nomad Savior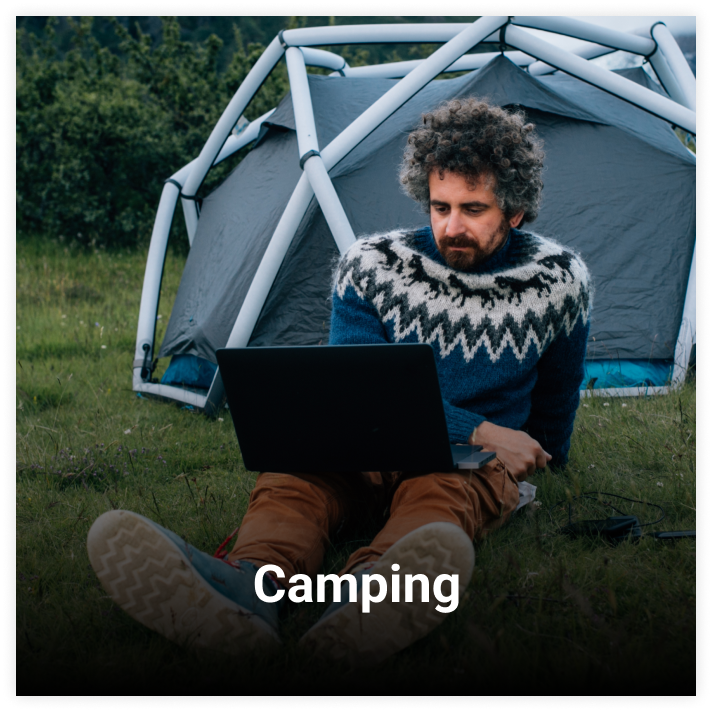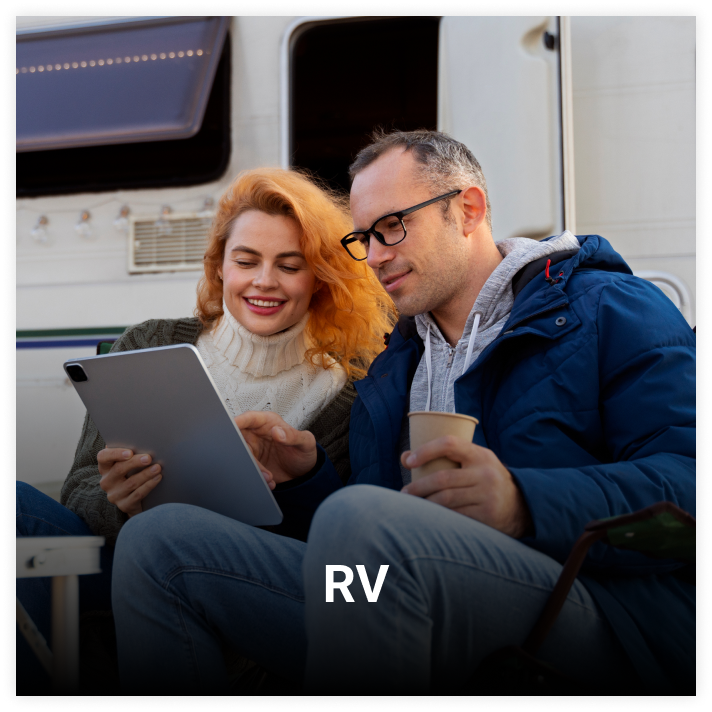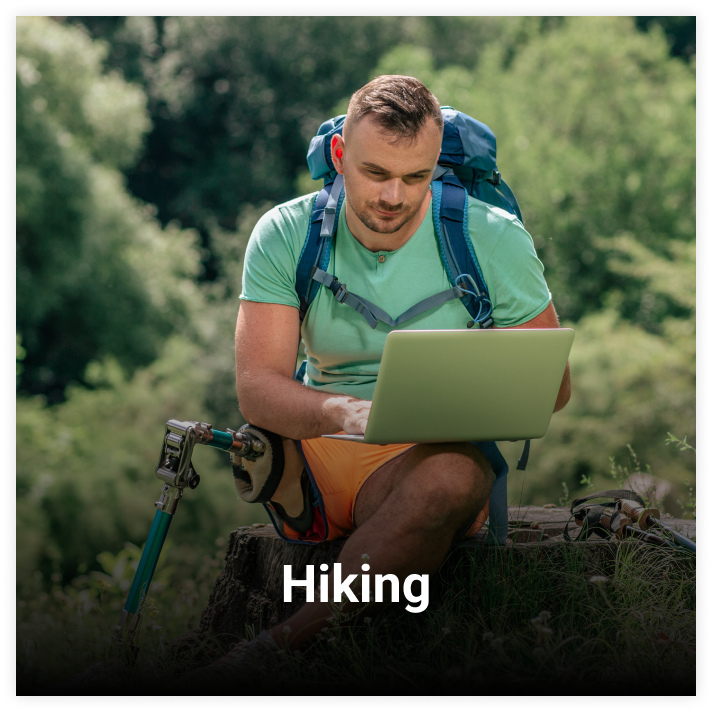 Answers to the most frequently asked questions
What is Nomad Internet?
Nomad Internet is America's largest Wireless Internet Service
Provider. We are focused on providing High-Speed wireless Internet to
rural communities all over the country and on-the-road travelers!
How does Nomad Internet work?
Instead of using traditional Internet wires, we do it by
transmitting wireless Internet access directly to your home, business,
and even while traveling! We combine the latest technology with
Verizon's service to provide high-speed internet to rural locations and
traveling nomads. We offer a variety
of internet plans, allowing you to choose one that fits your needs.
Do I need to sign a contract to use Nomad Internet?
No contract with Nomad Internet. You get to choose the subscription plan that's best for you.
Is Nomad Internet secure?
Yes, all Nomad Internet modems let you use public IPs.
Multiple layers of encryption, enhanced Wi-Fi security, firewall
filtering, built-in VPN support, IT admin controls, and other features
deliver strong security at every level.
Can I use Nomad Internet for gaming?
Yes. Even if you are in the most remote location, we will
provide you with robust and reliable internet for all your gaming needs.
No matter your plan, you can expect fast internet with low ping rates
and latency.
Can I use Nomad Internet for RVing?
Nomad Internet users can take the same high-speed,
low-latency service they have at home to any location Nomad Internet has
coverage. Nomad Internet for RVers/travelers will allow users to pause
and un-pause service based on their individual travel needs.
Nomad Internet reviews from our site
Nomad Savior

Joy Edwards
August 10, 2023
Even though there are more and more mobile internet service providers, I'm extremely satisfied with my current subscription to Nomad Internet. Having previously struggled with slow, unreliable rural internet, Nomad has provided me with a much needed high-speed connection. Plus, they offer great customer service - they're friendly and readily available whenever I need help or have questions. If you're looking for reliable mobile internet coverage, Nomad is an excellent option.
Nomad Savior

Megan Velez
August 10, 2023
I've been so pleased with my internet experience ever since I switched internet providers to Nomad Internet. As many of us know too well, internet in rural areas can be spotty and unreliable, but Nomad has made sure that my family is connected and online with their incredibly fast internet speeds. We've been able to stream movies, watch YouTube videos and stay up-to-date on the news with just a few clicks of the remote. And customer service at Nomad has been wonderful! They've gone above and beyond to troubleshoot any internet issues we may have had and have answered our questions without fail. So if you're looking for top-notch internet providers that offer safe, secure high-speed internet, look no further than Nomad Internet!
Nomad Savior

Sandra Norton
August 10, 2023
I recently signed my family up for nomad internet wireless broad band and I have to say, it's been an absolute pleasure. We live in a rural area and previously had poor internet options with speeds that would rival a snail's crawl. After researching wireless broad band providers, we decided on nomad internet and couldn't be happier with the outcome. Not only did they manage to get us all up and running in just a few days without any fuss or interference, but the modem is lightning fast and always working perfectly - our whole family can now access high speed wireless internet with no more issues! All in all, we can't recommend nomad internet wireless broad band enough!
You have questions?
You can visit the FAQ page or send your question to us by filling out this form. Our specialists will contact you shortly and answer all your questions.